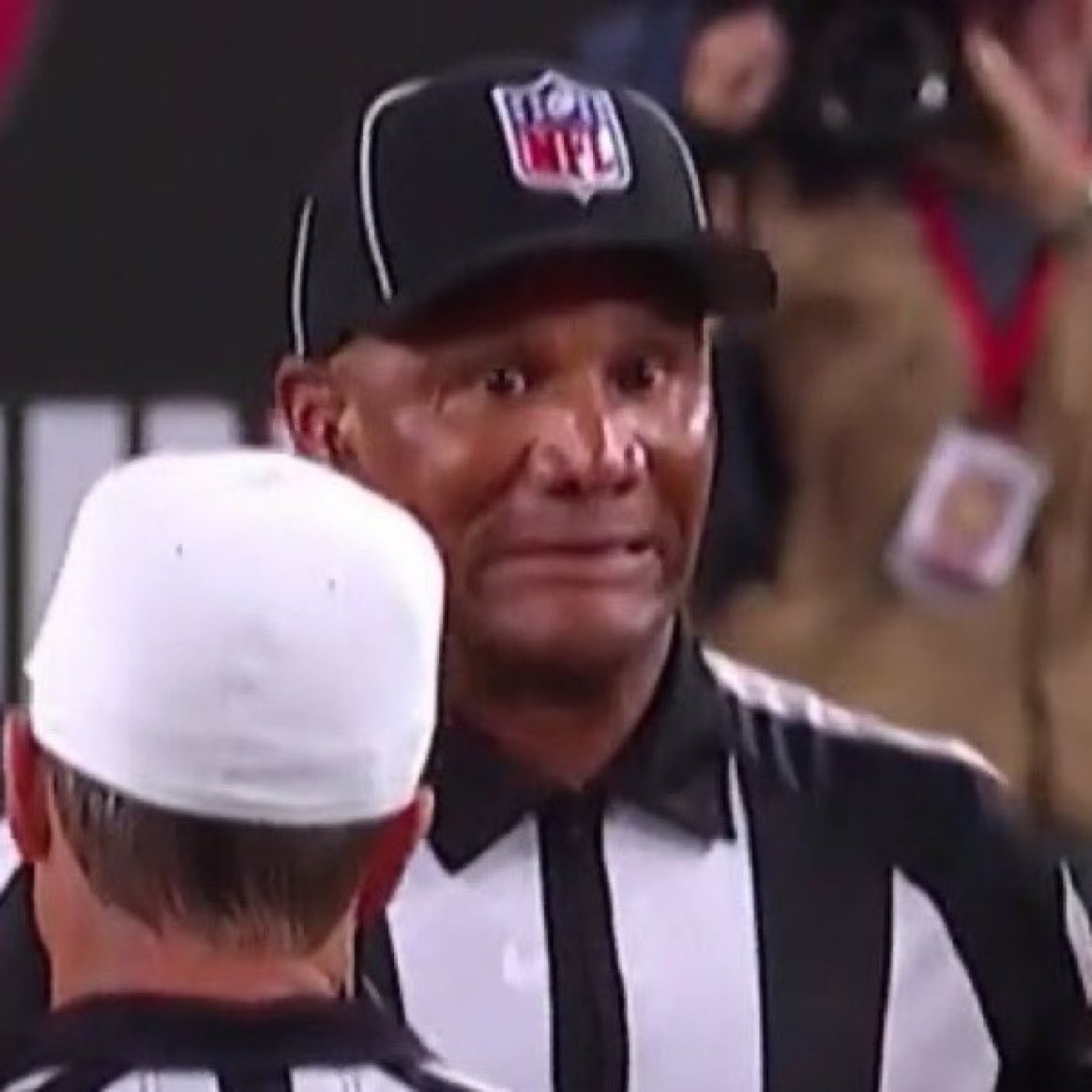 The Bears in the first half were so horrible. The O-Line just isn't good. Fields has no time to get rid of the ball ever, and for a young QB like him, he needs a little extra time to read the defense and make the play. I really felt bad for the guy.
The Bears in the second half, really the fourth quarter stepped up and played good football.
I was getting so tired of seeing the punts being fumbled by both teams. Jakeem Grant's fumble was just bad. Just take the knee man.
The real talking point about this game is the refs.  I have never seen anything like it. It was just horrible, and the NFL really needs to hold these referees accountable. When someone doesn't perform well in their job, they get punished for it, so the league needs that mentality with these officials because they are complete garbage at their job.
But, this ninja kick was cool as hell.
May have lost the game for the Bears, but this kick was cool as hell pic.twitter.com/Kj7nESzhnx

— Barstool Sports (@barstoolsports) November 9, 2021
Allen Robinson and Cole Kmet were Justin's two main targets tonight, which has been unusual for Fields to make Allen one of his priority targets this season. It was good seeing Montgomery back on the field. I love Khalil Herbert, he's gonna be a stud back, but David Montgomery is just really reliable and always plays hard. I really love the Fields and Mooney duo and I think it could be the future of this Bears offense.
I liked, not loved, but liked how the defense played tonight. (Besides the fourth quarter where it mattered). They didn't allow Big Ben to go crazy tonight. They somewhat struggled to bring Najee Harris down but contained him enough. Roquan Smith was all over the place, and I think the Bears need to keep him forever, he plays hard as hell and is a guy you want on your team. Robert Quinn needs to be taught how to line up in his position like he doesn't get paid $70 Million to play Football. The defense wasn't the greatest, but I really did feel like they played hard. Yeah, they played against a fat old man at QB, but it wasn't their worst defensive performance of the year.
I loved the Fields touchdown pass to Darnell Mooney. It was Justin Fields time, and he stepped up like he has been playing in the NFL for 20 years. The whole drive was just awesome. He's so calm and confident out there, especially at the end where it mattered.
CLUTCH @justnfields 🤝 @Darnell_M1 #CHIvsPIT | #DaBears pic.twitter.com/JeHgxKX4r3

— Chicago Bears (@ChicagoBears) November 9, 2021
There is a lot for this team to improve on, and at this point, you really have to think about getting rid of Nagy. This team is a poorly coached team and all you have to do to see that is watch.
I love Justin Fields, but this team just has issues. He is going to be a great NFL quarterback if he can develop more and really perfect his game. And maybe if he gets someone to give him some time to throw he won't be on the ground all night.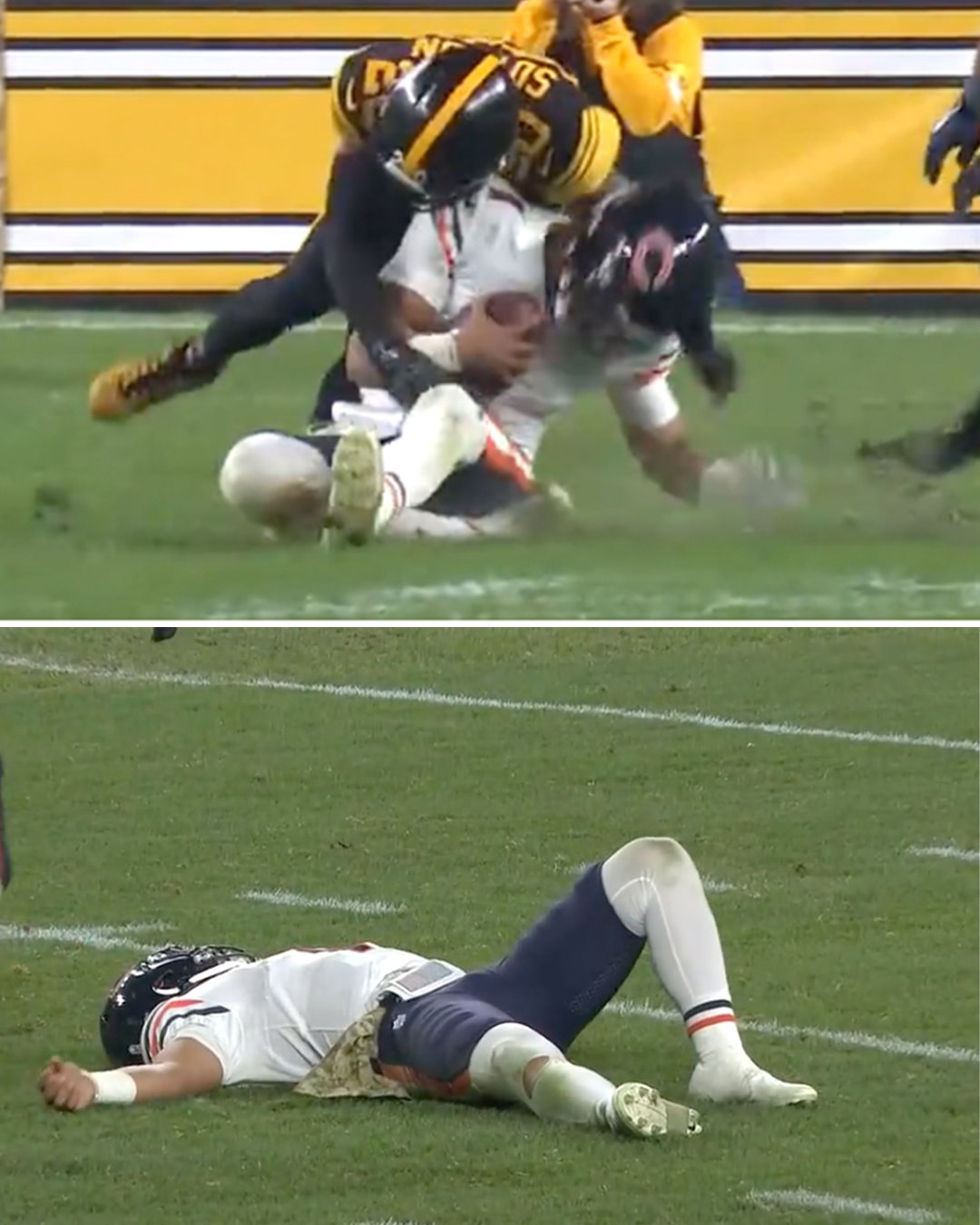 Ultimately, you hate the way this game ended. The 65-yard field goal that doinked off the crossbar is just heartbreaking. All the penalties were just ridiculous and you can't really win with that. You hate to see it, but with the way this team is being coached and the way that the first half went, you don't really deserve to win that game anyway. Hats off to Justin Fields who just played an awesome game on primetime though, he's gonna be an awesome NFL QB.
Steelers 29, Bears 27