After what was a very upsetting season for the Cubs this year, there are a lot of questions surrounding this team going into the offseason. Jed Hoyer has said some pretty bold things, saying the Cubs "will be more active" in free agency and that the Cubs will "be competitive" next season.
There are a lot of different directions the Cubs could go this year. They could target some big named free agents in the offseason. they can really work on some of the guys in the farm system. Bringing in new GM Carter Hawkins should give the front office more vision as the Cubs are looking to be competitive like Jed says. I think they need to spend this offseason. They were sellers at the deadline this year, but the Cubs have the money, and they need to go out and use it.
Here are some guys I think the Cubs need to consider bringing to Wrigley this offseason.
Chris Taylor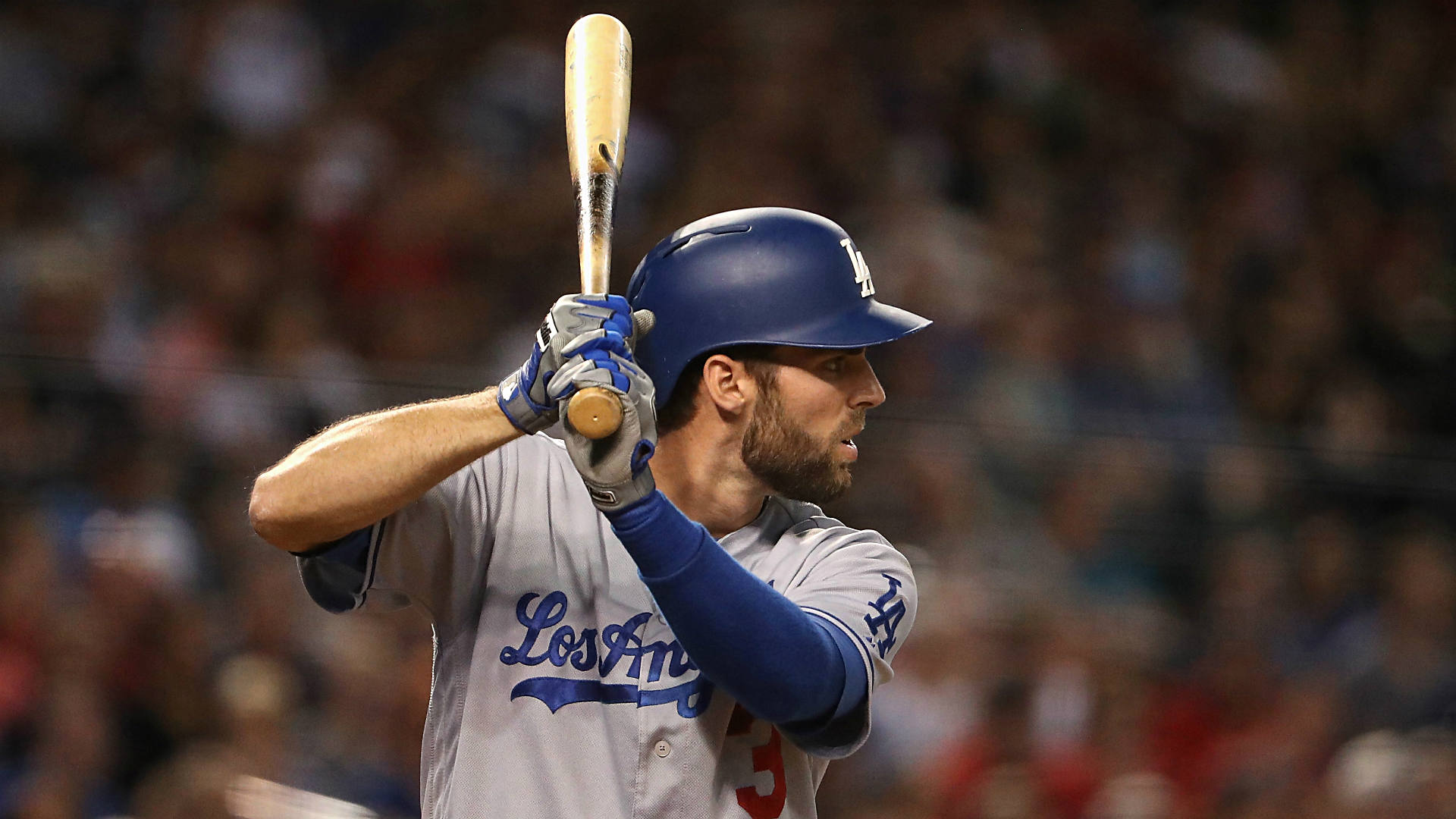 I really Like Chris Taylor and the versatility he brings to a team. He has played all over the diamond throughout his career, and the Cubs could really use him as a move-around guy like they were with Kris before the deadline. Taylor can play all over the outfield, and has done a good job at the middle infield and even at third if Wisdom is playing in the outfield. He doesn't have the biggest bat and has had some strikeout issues in his career, but he has made some big plays throughout his career and could really help the Cubs on both sides of the diamond.
Bringing in Chris Taylor brings a whole lot of versatility to the club, and I really think he could be a good fit. He is in his thirties now, so his defensive play will slowly start to slump, but he could be a guy the Cubbies could use all over the field. I like versatility, and I think he brings that to any ballclub in the league.
Carlos Rodon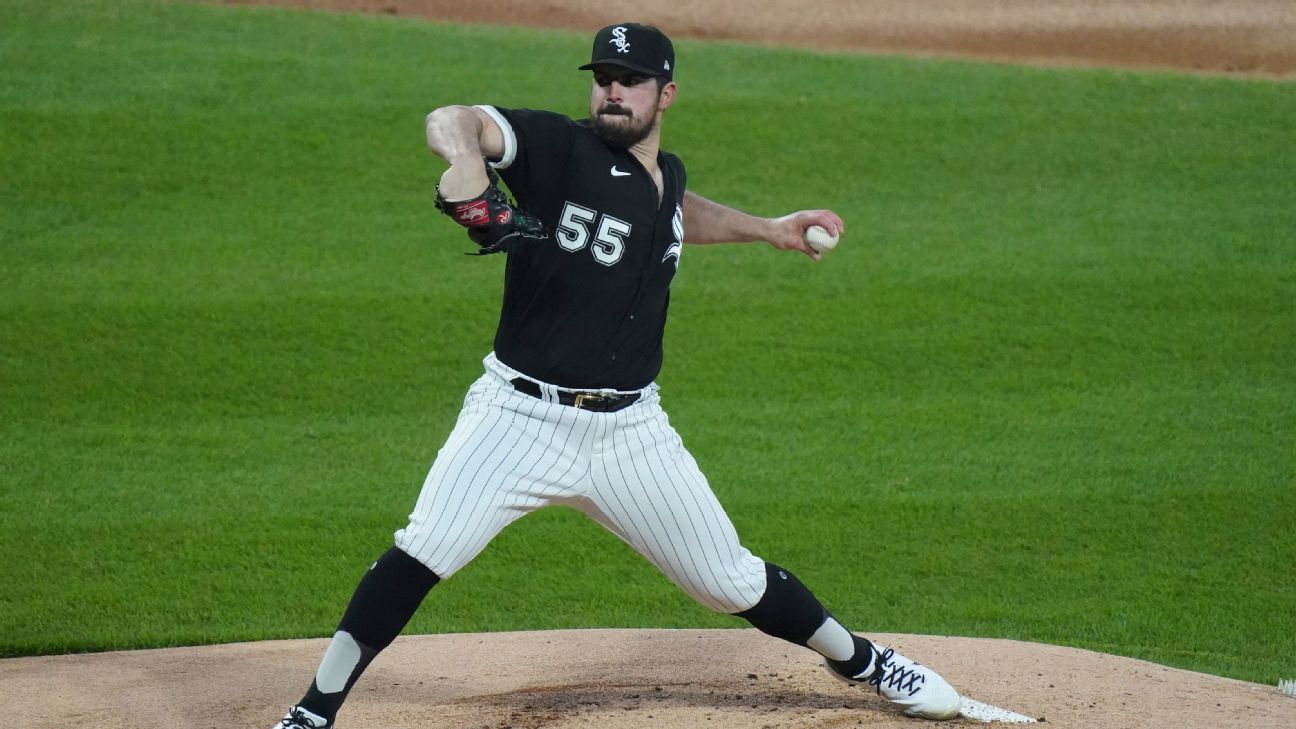 Carlos Rodon was the Cy Young favorite for the first half of the season. He can be such a dominant pitcher against really any bat. The Southside is full of guys in the bullpen who can be turned to starters such as Michael Kopech and Garrett Crochet. I think the Sox will be willing to get rid of Carlos this offseason for that reason, and the fact that Lance Lynn signed a deal to stay on the Southside.
Rodon finished the year with a 2.37 ERA and 185 strikeouts on the year. He has an "F you" fastball and can really give batters a hard time. The Cubs really need some help in the rotation, and I think they need to move Kyle Hendricks into the second spot in the rotation and need someone else to rely on as the ace. If the Sox don't resign Carlos, the Cubs need to pounce on him as hard as they can.
Trevor Story

The Cubs landed Nick Madrigal from the Craig Kimbrel trade with the White Sox at the trade deadline, but it is still unknown what the Cubs are going to do with Nick and Nico Hoerner and where these guys are going to be playing day to day. I really like Nico at 2B, and think that Madrigal would be a good fit at shortstop for the Cubs. But Trevor Story is an all-star. Yes, he is coming off a rough 2021, but he has been productive for a while now on a pretty bad Rockies team.
It is obvious that he is ready to get out of Colorado, he made that pretty clear in his presser after he was not traded at the deadline this past season. There are still a lot of things for the front office and David Ross to think about and how they want to move guys around and where he wants them to play this season, but I think Story would be a good fit for a team that needs some veteran leadership.
Marcus Stroman

Stroman is a really good right-hander that won't be as expensive as Scherzer or Kershaw would be and is a guy who really can continue to develop. He had a 3.02 ERA in 2021, and his career ERA is at 3.63. He doesn't give up tons of runs and is a guy who can strike a lot of guys out and get you out of those scoring threats in games. He is relatively young, and could be a pitcher who you could try to keep around in your rotation for a while. The Cubs need help pitching, and Marcus Stroman could really be a beneficial move this offseason. I think Stroman and Hendricks could be a really good duo in the rotation. He has already mentioned, "And the city's one of my favorite cities. So I don't think the Cubs will ever have trouble getting guys or having guys that want to go there. The organization's been so good for so long, and it has that history there. I think everybody wants to play at Wrigley in front of that crowd."
Marcus Stroman could be a solid starter that the Cubs could rely on for a few years, and I think pulling the trigger on Stroman would be a good buy for the Cubs.
Kris Bryant
I couldn't write this blog without putting KB on this list. The dude loves Chicago, he loves the Cubs, and he loves to win. You can put him up as a top 5 Cub of all time, and he will forever be one of the fan's favorite players to watch play baseball at the federal landmark.
Kris changes the dynamic of any offense in the MLB. He was awesome this postseason, and the Giants really benefited from having him, even with falling to the Dodgers. He plays everywhere. You can put him in the outfield, put him at third, even use him at first like the Giants were in the postseason. He is a guy who plays all over, and I think this is such a valuable feature for a baseball player now of days.
Maybe I should just move on, but it's hard seeing a guy who you watched do awesome things for your team move on. It's like your ex dumping you and dating a new guy right after. It is hard to watch. I will always love Anthony Rizzo, but Kris will always be my favorite Cub. Bryant brings such good energy to any clubhouse in baseball. He is a quiet guy, but goes out and works hard and wants to win every game. His heart is in Chicago, and I would love to see him put the pinstripes back on this upcoming season.
Thoughts
I really like the thought of a lot of these free agent guys coming to the Cubs. These are the 5 that stand out to me and seem the most realistic in my head. the Kris Bryant one seems too good to be true, but it is fun to think about a reunion at Wrigley. I think the cubs need to buy buy buy this offseason. Go after some solid pitching to add to the rotation and the bullpen. This is a big market, and If Jed and the front office want to win, they need to use their market size and their funds to work this offseason and bring some guys to the Northside of Chicago. The fans deserve it.